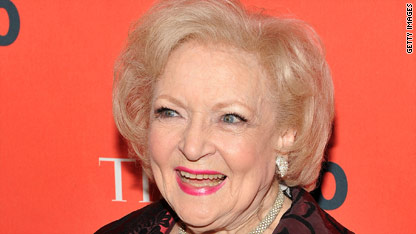 testing captions
Seems like these days Betty White has an abundance of work including rumored roles and dream jobs.
Variety.com reports that there has been a great deal of buzz about what the 88-year-old actress might do next.
"Sure, she's also been approached to run for governor of the state," joked White's agent, APA's Jeff Witjas. "There's a lot of calls (over the past five days), a lot of interest, but there's nothing new."
And if we are going to go for broke with her career, why not do what Buzzfeed has done in coming up with a list of shows that might benefit from a little White magic.
Who wouldn't love to see White surrounded by a group of smitten beaus (or beauettes) on "A Shot at Love" or partying it up with the crew from "Jersey Shore."
But their number one pick for a show they'd love to see White on? The alternately entertaining, educational and frightening "I Didn't Know I Was Pregnant!"