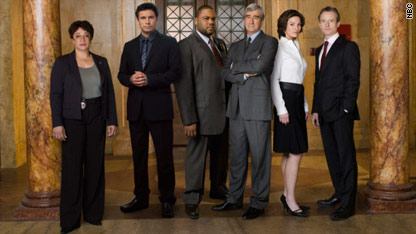 NBC has officially confirmed reports that the original "Law & Order" series is canceled.
Its last episode will be on Monday, May 24.
But, as we reported earlier, that doesn't mean the spinoffs are also disappearing: NBC has officially picked up "LOLA," a Los Angeles based version of "Law & Order," and "Law & Order: SVU" is moving forward.
Said NBC president Angela Bromstad in the release, " 'Law & Order' has been one of the most successful franchises in the history of television, which is why it is so critical that we continue this important brand and our relationship with Dick Wolf and his team with 'LOLA' and 'Law & Order: SVU.' "
The network didn't provide a reason for the cancellation.