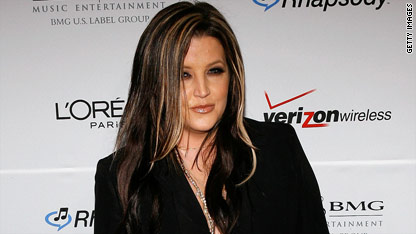 Lisa Presley isn't too happy about all of the empty space around her late ex-husband Michael Jackson's grave.
"While visiting him a few days ago at Forest Lawn , Riley and I couldn't help but notice that , while there are a few bouquets , candles and gifts there is a very large empty space around him and in front of him that could use a whole lot more," Presley wrote on her MySpace blog.
More specifically, it could use a whole lot more sunflowers, since that was Jackson's favorite flower, Presley said.
"When we were married, I would try and fill up rooms with them wherever he was," Presley said. "I wanted to bring something to place near him that he liked and that wouldn't die so I brought a large vase of silk sunflowers and placed them near him. This barely made any kind of dent in the atmosphere so I thought of maybe letting those who care know what the situation is and how we can solve it."
She added, "We can all cause a 'Sun shower' if you will...........He deserves to be flooded and surrounded."