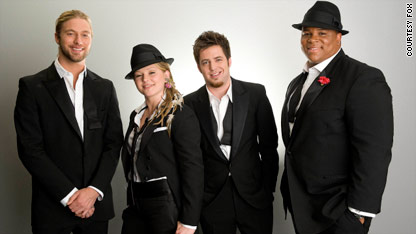 testing captions
SPOILER ALERT!!! Tonight's blog entry will reveal the contestant being sent home from "American Idol." Don't read any further if you don't want to know the results.
Even "Big Mike" Lynche's baby was in tears.
Her daddy got the boot and now we have our Top 3 who next week will head home for a hero's welcome in their hometowns.
We lost the big guy. Did you predict who would be sent home tonight? And does this now make the competition more evenly matched or not?
Sound off!
And head over to iReport to upload videos of your questions for Michael Lynche.