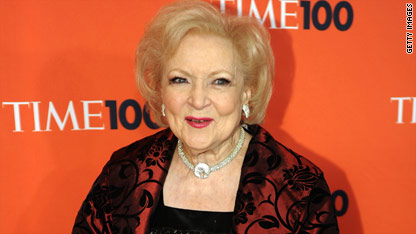 The MTV Movie Awards are like the more entertaining younger cousin to the Oscars and the Golden Globes for many reasons, but mainly because the same movies that don't get much love from critics are also the very ones that are up for multiple Golden Popcorn statues.
This year's round of nominees are no different, with "Twilight: New Moon" showing up in nearly almost every category and "Obsessed" getting a nomination for "Best Fight."
Sandra Bullock's "The Proposal" is also up for a few movie awards, but the "Best WTF Moment" nomination isn't for Sandy or her co-star, Ryan Reynolds – it's for Betty White.
The hottest older actress around is up for the award for the scene where she goes on a hunt for Bullock's assets during an awkward wedding dress fitting.
Although White's been on a winning streak, she'll have to compete with Megan Fox's nausea-inducing regurgitation in "Jennifer's Body," Ken Jeong's nude escape from the trunk of a car in "The Hangover," Isabel Lucas's "Transformers: Revenge of the Fallen" make out session that probably gave a few adolescent boys nightmares and Bill Murray's cameo in "Zombieland" as none other than himself.
Check out all of the nominees at MTV.com.