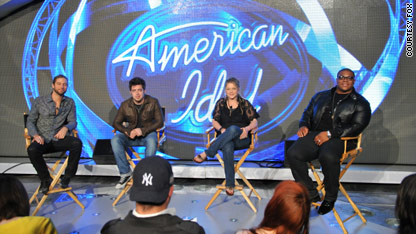 testing captions
The first thing I thought when I heard Jamie Foxx would be mentoring "American Idol" tonight is whether any of the contestants are going to be auto-tuned.
That's one music industry trend I wish would go far, far away. So annoying. I'm with Jay Z in terms of longing for the death of auto-tune.
The festivities just began, and we get to see all of the contestants' faces super huge on the screen.
"This is your Top 4, and this ... is American Idol!"
Let's roll.