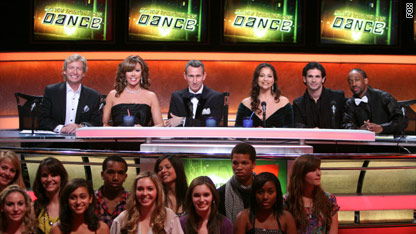 Fox has already announced major changes for the seventh season of "So You Think You Can Dance" - judges will choose 10 dancers to compete rather than the usual 20, one contestant will be eliminated each week rather than two and former contestants will return as "all-star dancers" to partner with the new cast.
And the changes don't end on the dance floor. Fox wrote in a blog post Monday, the judges table will look a bit differently this season, as well.
Unfortunately, or fortunately for viewers who wear ear plugs to keep her from damaging their ear drums, it doesn't look like ballroom expert Mary Murphy will be a fixture on the show this season.
However, joining executive producer and co-creator Nigel Lythgoe and director and choreographer Adam Shankman will be Emmy Award-winning choreographer Mia Michaels, who was absent during season six.
Murphy has helped judge during the audition process and will hopefully guest judge and choreograph throughout the season, a source close to the show tells CNN.
There's a chance the hot tamale train will make its way to season seven after all.
The two-hour season premiere will air May 27.