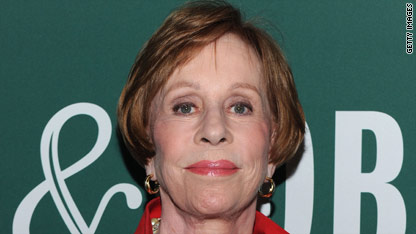 testing captions
Perhaps  lightning can strike twice.
Fresh from the glow of a successful campaign to get Betty White on as the host of "Saturday Night Live," there is a now a campaign to get another veteran actress on the show: Carol Burnett.
There is now a Facebook fan page calling for Burnett to host the venerable program. Supporters point out that Burnett clearly has experience on a sketch television show and suggest it would be a great way to honor the classic comedian.
"The Carol Burnett Show" ran for 11 years, from 1967 to 1978, and Burnett has popped up occasionally in guest roles on television, most recently last year on "Law & Order: SVU."
She recently released a new book, "This Time Together: Laughter and Reflection," about her adventures in Hollywood.
So do you think Burnett should be tapped to host "SNL?"