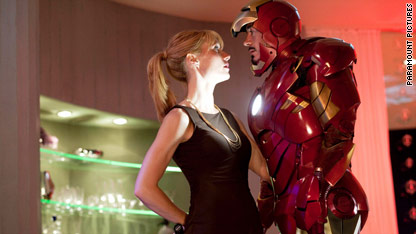 Like its predecessor, "Iron Man 2" had a solid showing during its opening weekend at the box office. And also similar to the first film, the sequel delivered an after-credits sneak peek at Marvel Entertainment's next project. By the looks of it, Thor is the next character headed to the big screen: the 50-second clip incorporates little dialogue, but ends with a glimpse of what appears to be Thor's hammer.
The Thor teaser wasn't the only special extra to run with "Iron Man 2." Audiences also got a first-look at the "Super 8" trailer, a sci-fi film produced by Steven Spielberg and directed by J.J. Abrams, before the movie.
The trailer doesn't give much away about the film, but supernatural activity definitely plays a role.
For those moviegoers who were waiting in line for popcorn during the previews, you can watch the "Super 8" trailer here.
And as for the moviegoers who darted out of the theater before the credits finished rolling, it's not too late to catch the Thor teaser.