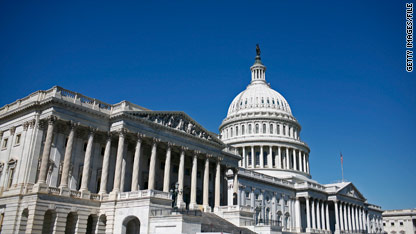 testing captions
Some might argue that politicians have long taken the route "to find out what happens... when people stop being polite... and start getting real..."
Two alumni of MTV's "The Real World" are working on entering the hallowed halls of government.
Kevin Powell, a cast member from the first season of "The Real World," and Sean Duffy, from "The Real World: Boston," are both running for office.
Powell, who has had a career as an author, activist, poet, lecturer and writer, is running for Congress to represent the 10th District of New York City in Brooklyn. Powell, who has been a resident of Brooklyn for about a decade, first ran for congress in 2008 but was unsuccessful in his attempt to unseat current Representative Edolphus Towns.
Duffy is looking to succeed Wisconsin Congressman David Obey who is retiring after 41 years as a Wisconsin politician. Duffy has spent the past eight years serving as the Ashland County District Attorney and is married to "The Real World: San Francisco" alumna Rachel Campos-Duffy. The couple is expecting their sixth child.