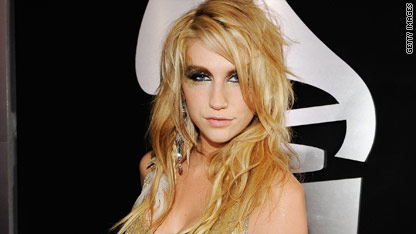 Flood-inducing downpours have wreaked havoc on Nashville, Tennessee, and some of the big names in Nashville's music scene are pulling together ways to help.
Nashville native and resident Ke$ha will host a flood benefit concert at Nashville's Limelight on June 16th, with all proceeds going to the families and animals affected by the flood. Tickets start at $30, and fans who want to meet the pop star can buy a VIP package for $100.
The CMA Music Festival is also making a contribution with 50 percent of the net proceeds going to flood relief. This is in addition to the already established annual donation of the same amount to music education in Nashville public schools. The festival runs June 10 – 13, and stars like Lady Antebellum, Alan Jackson, Carrie Underwood and Tim McGraw are scheduled to perform.
And last but not least, Nashville resident turned superstar Taylor Swift has donated $500,000 to flood relief.
"Being at home during the storm, I honestly could not believe what was happening to the city and the people I love so dearly," Swift said in an e-mail to the Associated Press. "Nashville is my home, and the reason why I get to do what I love. I have always been proud to be a Nashvillian, but especially now, seeing the love that runs through this city when there are people in crisis."
The gift was announced Thursday night during a local telethon, "Flood Relief with Vince Gill and Friends."