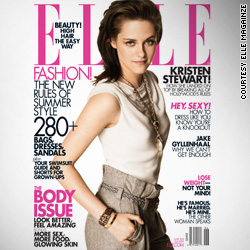 Kristen Stewart is well-known for wearing a sourpuss with her red-carpet couture, and she's gotten plenty of flack for it with few being able to understand how one of the most popular young actresses in the world could look so unhappy.
It turns out, Stewart is actually trying to hold back the tears when those paparazzi shots are snapped.
"People say that I'm miserable all the time. It's not that I'm miserable, it's just that somebody's yelling at me," she told ELLE magazine for their June issue. "I literally, sometimes, have to keep myself from crying…It's a physical reaction to the energy that's thrown at you."
Her facial expressions have at times been misconstrued as nonchalance or disregard for her success, which Stewart says couldn't be farther from the truth.
"I hate it when they say I don't give a [expletive], because nobody cares more than I do," she said. "I'm telling you I don't know anybody who does this that gives a [expletive] more than I do."
Wonder if that includes her co-stars Robert Pattinson and Taylor Lautner? And no, she's still not saying if she's had any dalliances with either of them.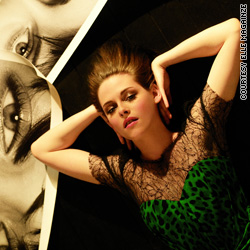 "I would never cheapen my relationships by talking about them," Stewart said. "People say, 'Just say who you're dating. Then people will stop being so ravenous about it.' It's like, No they won't! They'll ask for specifics."
Her life has become "insane," lacking the privacy and alone time Stewart said she craves. "Somebody knocked on my hotel room door and asked for a light, then said that they were a big fan. I was like, 'Do you really need me to light your cigarette? How do you know what room I'm in?' I can't be by myself and I like being by myself," she said.
And then, "once somebody finds out, you have to get the hell out of wherever you are. People freak out," she added. "And the photographers, they're vicious. They're mean. They're like thugs. I don't event want to drive around by myself anymore. It's [expletive] dangerous."