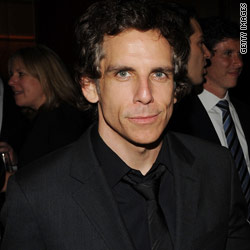 The future of two sequels to a pair of fan favorite comedy films has hung in the balance for the past two weeks, as fans worried that the movies would never get to see the light of day.
While the "Transformers" franchise added Patrick Dempsey to its third installment and the "Twilight" saga got an Oscar-winning director for its fourth film, "Anchorman 2" and a sequel to 2001's "Zoolander" seemed to be in jeopardy.
Earlier this week there was speculation that "Anchorman 2" is out of the question because Will Ferrell and "Anchorman" director/co-writer Andy McKay couldn't get the budget low enough for Paramount, the studio that owns the movie.
McKay tweeted last Thursday, "So bummed. Paramount basically passed on Anchorman 2. Even after we cut our budget down. We tried."
Last Friday, Ben Stiller took to his own Twitter account to lament the lack of work for the characters of the two movies. "Ron Burgundy and Derek Zoolander looking to appear in sequels. Both men destitute, without means or intellect to fund their own comebacks," Stiller tweeted, setting off alarm that a second "Zoolander" may not happen.
Yesterday, those fears were calmed when "Zoolander 2" writer/director Justin Theroux - the same guy who wrote this week's "Iron Man 2" - told Movieline that as far as he knows, the sequel is still a go.
"Today and yesterday I was with Ben, and today, we continued to break story," Theroux told the site. "I have not gotten word from anyone to put pencils down, so I am continuing as though we are proceeding with that film."
So perhaps what Will Ferrell told EW.com this week regarding the still possible "Anchorman 2" is spot on. In this business, "it's always a negotiation, even if it's a no."