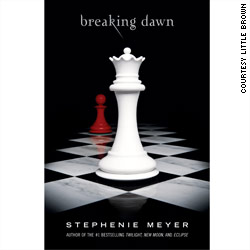 The fourth installment of the "Twilight" saga, "Breaking Dawn," is set to rise on November 18, 2011, Summit Entertainment has announced.
Now that you've marked all of your calendars and have started a countdown clock, there's still one remaining question: will "Breaking Dawn" be kept as one film, or be split into two? The book itself is massive and the rumors of Summit trying to stretch out their vampire/werewolf goldmine have been floating around since last December, so the possibility of two films isn't inconceivable.
But, Summit isn't saying. Whatever this release may be – the end of "Twilight" or just the beginning of the end – we do know it will be more than a year without a "Twilight" film after "Eclipse" arrives in theaters June 30. What will the Twi-hards do with all of that time?