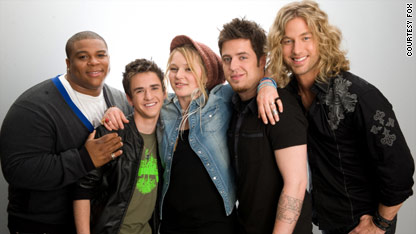 testing captions
No one is cooler than Frank Sinatra.
Let's hope the Top 5 don't have old blue eyes spinning with some lame performances.
The show just started and Seacrest points out that there were over 100,000 potential contestants. And this was the best we could do this season?
Love, love, love that Harry Connick, Jr. said "This is American Idol"
Let's go.