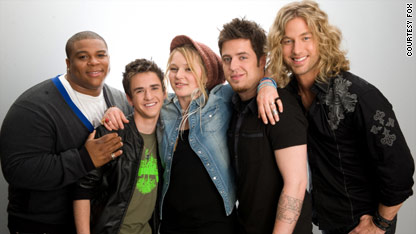 testing captions
Look at those five people above cause one of them is going home.
I really wish they could have Harry Connick, Jr. as the mentor every week. He really brought out some great performances from the Top 5 tonight. And the arrangements were superb.
So who do we think is going home? Was Casey James the weak link or did Crystal "MamaSox" Bowersox over play her hand by sassing the judges?
Is this year's "American Idol" going to be a man or a woman?
Discuss!