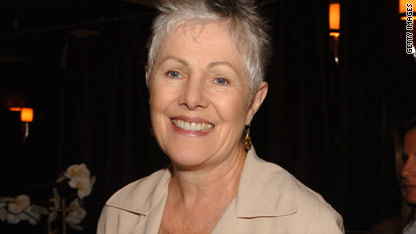 testing captions
Lynn Redgrave, a member of the famed Redgrave acting dynasty noted for her roles in "Georgy Girl" and "Gods and Monsters," has died. She was 67.
Redgrave's death was announced by her children.
"Our beloved mother Lynn Rachel passed away peacefully after a seven year journey with breast cancer," the children - Ben, Pema and Annabel - said in a statement. "She lived, loved and worked harder than ever before.  The endless memories she created as a mother, grandmother, writer, actor and friend will sustain us for the rest of our lives.  Our entire family asks for privacy through this difficult time."
Redgrave was the daughter of actor Michael Redgrave, sister of Vanessa Redgrave and aunt of Joely Richardson and the late Natasha Richardson. She first gained fame for 1966's "Georgy Girl,"  a comedy about an upbeat woman making the most of Swinging London. The role garnered her an Oscar nomination. She was nominated more than 30 years later for "Gods and Monsters," in which she played director James Whale's housekeeper.
Over the decades, Redgrave appeared in several movies and many TV shows, including recent appearances on "Ugly Betty" and "Law & Order: Criminal Intent."
A funeral is scheduled for later this week.