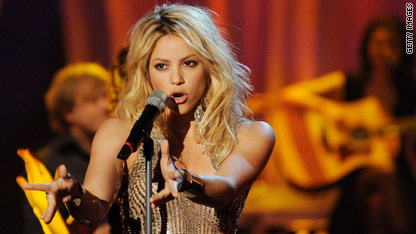 Two popular singers are in Arizona on Thursday to voice their opposition to the state's tough new immigration law.
Grammy Award-winning Colombian singer Shakira will meet with Phoenix Mayor Phil Gordon at City Hall in the evening. Gordon has called the law unconstitutional and has said he may sue on behalf of the city to stop the law from taking effect.
Legendary singer-songwriter Linda Ronstadt will attend a rally that organizers say will draw thousands. Ronstadt grew up in a Mexican-American family in Tucson.
The new law requires police to determine whether a person is in the United States legally. It also requires immigrants to carry their alien registration documents at all times and requires police to question people if there is reason to suspect they're in the United States illegally.
Critics say the law will foster racial profiling.
Editor's Note: Grammy Award winner, singer, songwriter and philanthropist Shakira is heading to Phoenix , Arizona, to lend a voice in the immigration debate. Tonight she talks to Anderson Cooper about what she hopes to accomplish. Watch "AC360," tonight at 10 ET on CNN.