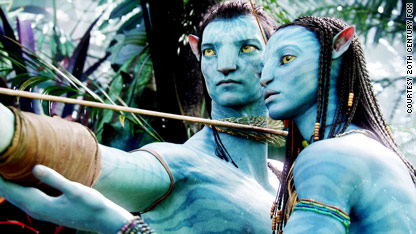 James Cameron's sci-fi epic "Avatar" has become the top-selling DVD release of the year after just four days on the market, according to the LA Times.
Four million DVDs and 2.7 million Blu-rays have been sold since the film's Thursday release (which was timed strategically to coincide with Earth Day), and that combined total easily breaks the previous record set by "The Twilight Saga: New Moon," which just over 4 million units when it debuted on DVD in March, according to a Summit Entertainment press release.
"Avatar" also topples the Blu-ray DVD sales record previously held by "The Dark Knight," which sold 2.5 million Blu-ray copies since its release 16 months ago.
Unlike those astronomical box office numbers - the movie has grossed 2.7 billion worldwide - the DVD sales were made without the help of 3-D.