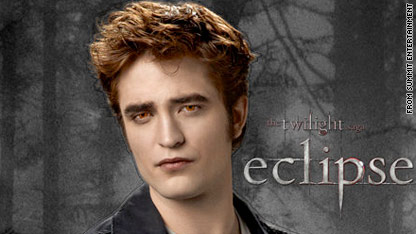 We're down to a little more than two months until the third installment of the "Twilight" saga hits theaters, and Summit Entertainment is spoon-feeding bits of "Eclipse" to ease the waiting time.
To accompany the first trailer for "Eclipse," the production company tweeted earlier this week that Twihards should watch out for a second trailer to hit the Web, and it finally has - on Oprah.com.
Some have hoped that this trailer would include the action that the third book is known for – new murderous, rampaging vampires plus a bloody ending – and it looks like we finally get that.
To accompany the long stares in a flower-filled meadow that we witnessed in an earlier trailer, the latest "Eclipse" teaser offers more violent sequences depicting that new army of bloodsuckers (the carnivorous kind), wolves going to battle and snippets of Edward's battle with Victoria (who was portrayed by Rachelle Lefevre, the actress who played her in the first two films before she was replaced by Bryce Dallas Howard).
What do you think of the new "Eclipse" trailer? Are there any crucial plot points you wish would've made it in?