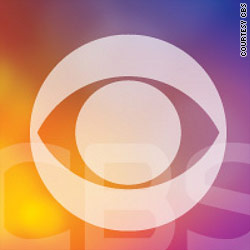 The man who helped make CBS "America's Most Watched Network" has died.
The network confirmed to CNN that Ron Scalera, executive vice president and creative director of the CBS Marketing Group, died suddenly on Wednesday in Los Angeles.  He was 49.
Scalera was credited with helping to make the network successful through his creation of branding and launch campaigns for many of CBS' top series, including the "CSI" franchise, "NCIS," "The Big Bang Theory," "The Good Wife" and, most recently, "Undercover Boss."
"It is a day of profound sadness, shock and loss at CBS," said Leslie Moonves, president and chief executive officer of CBS Corporation, in a statement.  "We have lost a gifted colleague and a friend whose work graced the air of CBS every day, and whose engaging personality touched our lives."
"The creativity, energy and passion Ron put into his work will be sorely missed – from his brilliant on-air work and upfront presentations, to new and innovative forms of promotion," Moonves said. "The level of admiration and respect he has here is exceeded only by the number of close friends who will remember a wonderful person who did everything at full speed, energizing and inspiring those around him."
Formerly Senior Vice President, On-Air Promotion for FOX Broadcasting Company, Scalera was involved with sales promotion, affiliate promotion, network creative services and all special events, including affiliate meetings and upfront presentations at CBS.