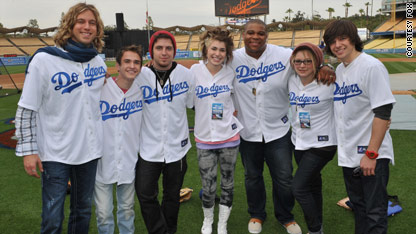 testing captions
Here we go with "Idol's" annual feel good night of the year.
It's not going to feel so great for whoever gets sent home and I, for one, am surprised that the powers that be decided to go ahead and have an elimination. Just feels like it might be a bit of a downer in the midst of all of the charitable feel goodness.
The show just started and Ryan Seacrest is subdued in introducing President Barack Obama and First Lady Michelle Obama's remarks.
Hilarious to hear the president call the contestants his "dawgs" and have Mrs. Obama warn Simon to be nice.
And we are off!