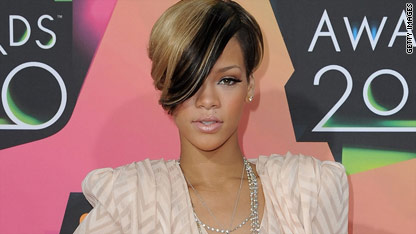 Rihanna made a brief stop at a Swiss emergency room to get an injured rib checked by a doctor Monday night, the singer's publicist said.
"She had an injured rib and went to have it looked at to be sure it was nothing serious, and it wasn't," Amanda Silverman told CNN. "All is OK and the tour is going great."
The publicist did not say if the injury was suffered during a show. Rihanna performed in Zurich's Hallenstadion arena Monday evening.
The 22-year-old hip hop star is in the middle of the European leg of her "Last Girl on Earth" tour. The injury didn't stop her from performing Tuesday night in Lyon, France.