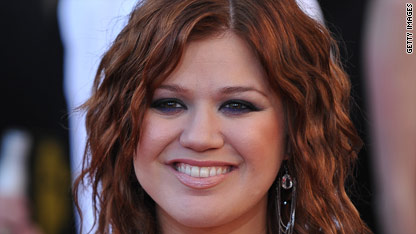 An Indonesian Islamic organization is saying an upcoming concert by Kelly Clarkson in Jakarta is banned under Islamic law because it is being sponsored by a tobacco company, according to a report Wednesday in the Jakarta Globe.
Muhammadiyah, the second largest Islamic organization in the world's most populous Muslim country, has previously declared all smoking forbidden under Islam, according to the Globe report.
The head of the organization's fatwa, or religious edict, department, Yanuar Ilyas, told the Globe that the no-smoking fatwa applied to Clarkson's concert.
"We do not need to put another fatwa on a thing that is already clear," the Globe quoted Yanuar as saying.
The U.S.-based campaign for Tobacco-Free Kids has also raised objections to the Clarkson's Jakarta concert, scheduled for April 29 and sponsored by L.A. Lights cigarettes. The organization is asking Clarkson to cancel the sponsorship.
"If Kelly Clarkson goes ahead with this concert, she is choosing to be a spokesperson for the tobacco industry and helping them to market cigarettes to children," said the president of the Campaign for Tobacco-Free Kids, Matthew L. Myers. "If she rejects tobacco industry sponsorship, she can send a powerful message to children in Indonesia and around the world that they, too, should reject the tobacco industry's deadly products and marketing."
While many nations do not allow tobacco sponsorships of entertainment events, Indonesia has yet to sign on to such a ban, according to the campaign.
Clarkson's fans are weighing in on her Facebook page, posting numerous comments calling on her to drop the tobacco sponsor.
But in a blog posting attributed to the singer Wednesday afternoon, she says her only option would be to drop the tour date, something she cannot do without disappointing her Jakarta fans.
"This is a lose-lose situation for me and I am not happy about it but the damage has been done and I refuse to cancel on my fans," says the posting titled "Jakarta Mishap" and signed "Kelly."