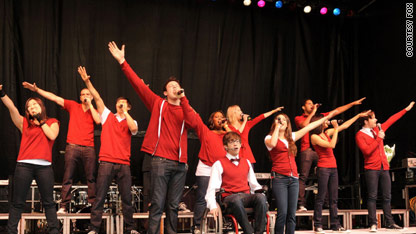 testing captions
You do not want to make the Gleeks mad!
Fans of "American Idol" have long known that the show's penchant for running long means you need to pad your digital video recorder with a few extra minutes to ensure you catch the whole show.
But Tuesday night's "Idol" running long by three minutes also meant that "Glee" was late. Those who programmed their recorders to catch all the action of the kids from McKinley High School were sadly disappointed.
"Glee" is known for its big finales, so what did fans do when they missed out on it? They took to social networking to complain.
"Idol" host Ryan Seacrest took notice and posted, "I'm definitely reading ur tweets..so if u DVR'd 'Glee' last night, here's the final scene" along with a link to his website which contains the "Like a Prayer" finale on "Glee's" Madonna themed episode.
Are you annoyed by "Idol" running over time?