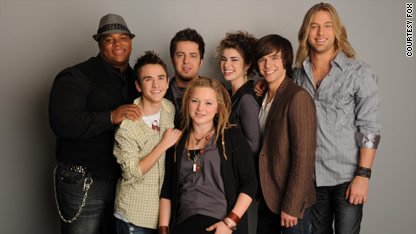 testing captions
My top three tonight?
Crystal Bowersox, Michael Lynche and Lee Dewyze.
The song choices weren't totally inspiring, but I was moved by MamaSox's performance and her tears. I was less so by Siobhan Magnus' nature walk.
I thought Alicia Keys was a pretty good mentor, though at this point, I think there is only so much any of the mentors can do with this group.
Who do you think is in danger of getting the boot?