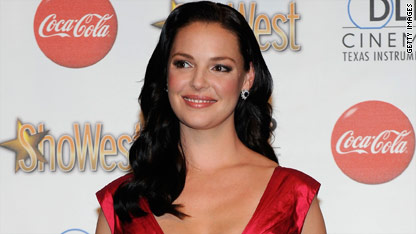 Katherine Heigl recently confirmed reports that she's done with "Grey's Anatomy," and so far, it looks like she made the right choice.
"Life is great, it's really family oriented right now which feels fantastic, and feels as it should be," Heigl told Entertainment Tonight.
Her exit from the soapy medical drama had nothing to do with her growing film career (next up: the action comedy "Killers" and another rom-com, "Life As We Know It") and everything to do with her adopted infant daughter, Naleigh, Heigl said.
"They change every month so monumentally that every month she's a new kid," the actress told ET. "She just started walking this weekend, she started talking more last month, and if I were missing that right now, I would just be devastated."
Heigl did mention a little bit of remorse about ditching alter-ego Izzie Stevens. "I'm gonna miss things for sure," she said of her "Grey's" departure. "I'm still a working mom, but I'm really grateful that I have the time with her that I do now."