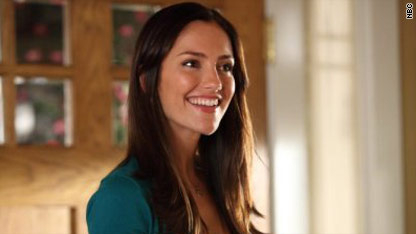 I believe this was the parental sacrifice episode. Members of the Braverman clan are trying to figure out how much they can or should give up to keep their kids, siblings and themselves happy. They're finding out it's nearly impossible for everyone to be satisfied all the time.
Crosby is making play dates during the parent-and-me yoga class. He starts out making plans for the play date to be more for him and the mom he met than for their kids; he eventually realizes it's wrong for him to be hooking up with another parent while his kid is outside playing.
Jabbar's mom doesn't quite appreciate the growth Crosby is making as a dad and loses it. I feel bad for him. He is making an effort to do the right thing and gets punished for it.
Sarah is out with the teacher. They're really hitting it off, despite her issues about her age (12 years older) and her daughter (who apparently has a crush on said teacher). Sarah, Kristina and Julia talk about the implications of dating a younger man. Somehow that evolves into a discussion about hair removal. Line of the week: "You don't want to scare him away with, like, a chia pet." That's not something I'd be inclined to discuss with my sisters-in-law, but I suppose it works for some people.
Sarah ends up telling Amber that she's seeing Mr. Cyr. Amber tries to put on a good face, but Sarah hears her crying. I watch some TV shows and wonder if any of the writers or actors has anything in common with the characters they're creating, or if they have any interest in even approaching reality.
Watching "Parenthood" is completely different. The look on Sarah's face tells you exactly how it feels knowing that something you did inadvertently made your child cry. That scene and the one where Sarah breaks up with Mr. Cyr because she knows it would be better for Amber are two more reasons why I love Lauren Graham's work so much.
Adam is stuck at a dinner with clients, while he'd rather be at home with Kristina. He sees behavior specialist Gabby knocking back shots at the bar. The fact that Max's tutor has a life and takes some time not thinking about the kids she works with sets Adam off. All the brotherly advice he's been giving and the favorite uncle routine and dealing with Max is taking its toll. He doesn't seem to get that he can take some time alone to decompress so he doesn't unleash on anyone. He's so busy trying to do the right thing for everyone else, he forgets about himself, which can be one of the side effects of being a parent.
What do you think? Is it necessary to give up what makes you happy if a family member doesn't like it? How much can you give up for a child before your unhappiness overrides everything you're trying to do? Let us know what you think!