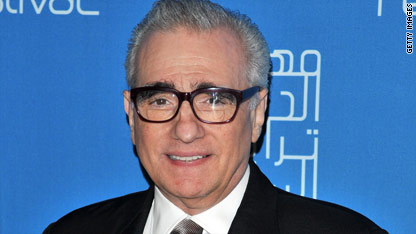 Martin Scorsese appears to be the latest director embracing 3-D, according to Variety.
The filmmaker plans to experiment with the technology for the first time with his forthcoming project "The Invention of Hugo Cabret," which is expected to start filming in the U.K. in June with a potential December 2011 release.
The movie, an adaptation of the young-adult novel by Brian Selznick, tells the story of 12-year-old Hugo, an orphan, clock keeper and thief who lives in the walls of a Paris train station in the 1930s. Ben Kingsley, Sacha Baron Cohen and "Kick-Ass" star Chloe Moretz are signed on to the film.