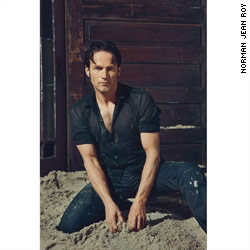 HBO is home to three of the hottest men on TV, only one of which has a pulse - figures.
"True Blood's" leading men - who appear on the cover of Details this month - share their pasts, their presents and how life has changed since donning fangs.
Stephen Moyer, 40, who plays vampire Bill Compton, said HBO is responsible for his relationship with fiancée and costar Anna Paquin, 27.
"[HBO] put us in these hotel suites, and we hung out for a while and got to know each other," Moyer said. The attraction was there, so it was a matter of whether we acted on it or not."
Alexander Skarsgård, 33, is not new to fame. The pretty face behind vampire Eric Northman was a child star in Sweden before venturing to New York.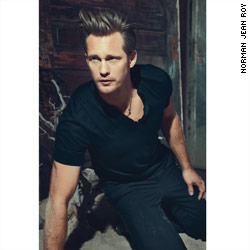 His father, film star Stellan Skarsgård, is also no stranger to the spotlight.
"At the age of 12, he had girls standing outside the house," Stellan said. "They would ask his younger brother Gustaf to let them in, and sometimes it worked."
"True Blood's" token mortal, Jason Stackhouse - played by Ryan Kwanten - doesn't leave much to the imagination for viewers.
"I'm very comfortable with my body," Kwanten said of his frequent carnal activity on the series.
"My parents have seen the show. My mom walked in on me a few times when I was living at home - you know, caught in the act. She's seen me in uncompromising [sic] positions before."