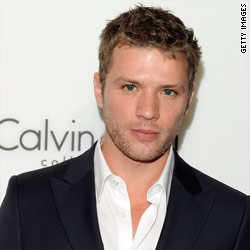 Ryan Phillippe divorced Reese Witherspoon almost two years ago - and he's still hearing about it.
Which bugs him to no end, he told Howard Stern on Stern's Sirius XM radio show.
"I've been dumped on in the press for relationship stuff since Reese and I divorced," he said, according to HowardStern.com. "I'm tired of getting s*** on. I don't feel like I deserve it. Things happen! How many people have you broken up with over your life?"
His frustration was accentuated by the breakup of his most recent relationship, with actress Abbie Cornish. He and Cornish ended their long-term romance several months ago, but the split became more public when it was announced by her publicist in February.
"I have a new rule: not to date anyone who has a publicist," he said. "Who announces a breakup? I don't understand that!"
Phillippe did say that he and Witherspoon, who have two children together, get along fine - partly thanks to their offspring.
"It's gotten to a place where we're great friends and great co-parents," he said.