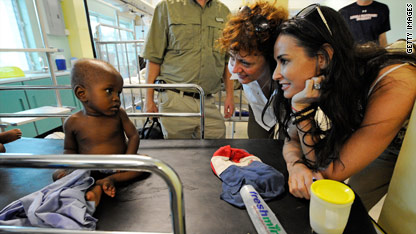 Ben Stiller, Gerard Butler, Susan Sarandon, Demi Moore and Sean Penn participated in relief efforts this week in Haiti with two charity organizations. Penn's Jenkins-Penn Humanitarian Relief Organization is managing a camp for internally displaced persons.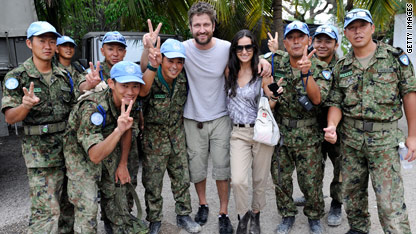 Early this morning, Ashton Kutcher tweeted about his wife's travels: "@ mrskutcher I wish I was with you" and "I am so proud of my wife."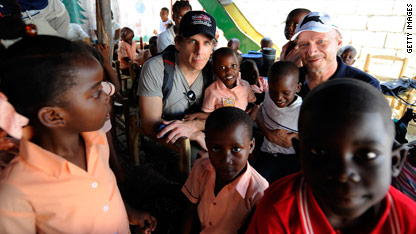 Artists for Justice and Peace is trying to help rebuild the education system in the earthquake-ravished country. Many stars are associated with this charity; Stiller is on the board of directors.