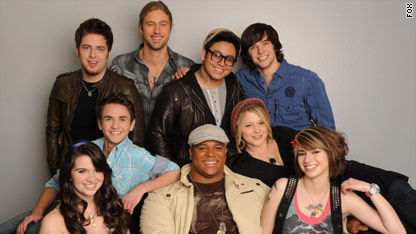 I'm thinking no.
My friend Kelly nailed it when she said that it's like "Idol" went to high school and we don't know it anymore. Only a few standout performances and lots of "ehhhh."
I miss my old friend "Idol!"
Adam Lambert was OK as a mentor, but he could only do so much. One of the biggest issues this season is that there is no Lambert.
Your thoughts?