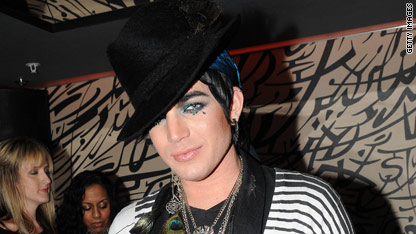 testing captions
Even though I have missed Adam Lambert, I'm not sure how I feel about him returning this season as a mentor.
There are plenty of "Lambs" (fans of Lambert) who are thrilled to bits that he will be back Tuesday night, but there are still others who think it's an odd choice given the fact that dude has had a career now for all of two minutes.
Yes, I get that he can relate to the contestants and all that they are enduring. Yet on the other hand, he didn't even win "Idol!"
The show's executive producer, Ken Warwick, told "Entertainment Weekly" that folks are always asking him to bring Lambert back. And can't Lambert be counted on to shake things up a bit?
"I sincerely hope so," Warwick said. "Because the guy is an incredible talent, and he had an incredible following. And it kind of upsets me that at the moment he's not doing quite as well… [Pauses.] I don't know what possessed him to do what he did at the AMAs, but he's still struggling to live it down."
So Lambert needs "Idol" more than this season needs him? I'm seriously trying to contain my laughter over that one.
As for this year's crop, I hope the almost dismissal of "Big Mike" Lynche last week inspires the group to work just a little bit harder tonight. Fox hasn't announced what the theme will be, but the collective guess appears to be the music of Elvis.
Take comfort that if the performances are whack, there's always the return of "Glee" immediately after "Idol."