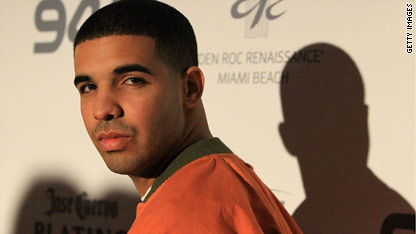 Rapper Drake's anticipated "Thank Me Later" album is still weeks away from its June 15 release date, but the "Best I Ever Had" artist is still busy feeding the fire.
VEVO premiered the video for Drake's first single "Over" today, and the Young Money star hopes it'll show his artistic side.
"This is my first video," he explained to MTV in March. "I've shot a lot of videos before, but this is my first attempt to establish myself as Drake the artist."
Drake thinks the video may also help those who view the track as just another club single to see the song in a new light.
"The song — to a lot of people — is ignorant, it's club. This video is what I was really thinking about," he told the network while on his "Away From Home" tour. "It's a struggle between the purities of my past life and what this new life has to offer."
Drake worked with director Anthony Mandler to create what he calls the "emotion-evoking visuals" in the four-minute video.
"The song is so aggressive, and it's sort of a love story in the video," he told MTV. "['Thank Me Later'] is about finding love, feeling, 'Have I sold my soul?' as far as, 'Will I ever be able to gain the trust of a woman? Will I only be able to be around the dark, evil women? Will I ever find that pure love?' Those elements are in the video."
Check out the full video here.