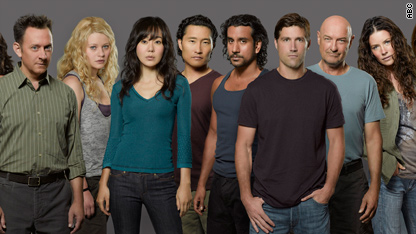 ABC is seeking to make an all-night event out of the series finale of "Lost" on Sunday, May 23. TheWrap.com reports that prior to the two-hour episode that night at 9 p.m. ET, there will be a two-hour retrospective. Then later that night, one of the most famous "Lost" fanatics, Jimmy Kimmel, will do a special "Jimmy Kimmel Live" in honor of the show.
So, "Lost" fans will be able to get their fill of the show - and then some - on the final night with five full hours of programming.
Are you savoring every minute left of "Lost?" Are you planning a big "Lost" finale viewing party? Post your comments below and let us know.