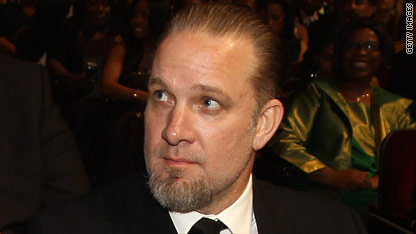 "Jesse James is a Dead Man" died awhile ago. A spokesman for Spike TV said the series, which starred Sandra Bullock's husband, aired its last episode in July 2009. "A decision was made shortly thereafter to not move forward with a second season," according to the spokeman.
In the series, James played a death-defying daredevil, participating in physical challenges using everything from cars and motorcycles to weapons and mega-machines. The series lasted three months on-air. Full episodes can still be seen online at Spike.com.
James has been surrounded by controversy over the last few weeks after reports alleged that he cheated on his wife with as many as four women. The couple has since separated. "There is only one person to blame for this whole situation, and that is me," James said in an apology to Bullock and his family. "It's because of my poor judgment that I deserve everything bad that is coming my way."