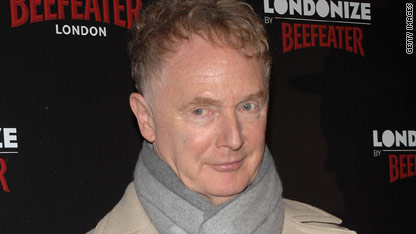 testing captions
Malcolm McLaren, best known for managing the Sex Pistols and for helping kick off the '70s punk revolution, has died, CNN has confirmed. He was 64.
McLaren's death was confirmed by his longtime girlfriend, Young Kim.
The rakish McLaren was an art college graduate and clothing designer who opened a boutique, Let It Rock, with his partner, the designer Vivienne Westwood. By the mid-'70s, he had renamed the boutique Sex and taken on a band called the Strand.
McLaren drafted a new frontman - John Lydon, who had been spotted wearing a Pink Floyd T-shirt with the words "I hate" added to it - and renamed the group the Sex Pistols. (Lydon became better known as Johnny Rotten.)
McLaren's penchant for notoriety, combined with the Pistols' blunt lyrics ("I am the anti-Christ/I am an anarchist") and raucous power chords and performances, helped the group hit the top in Britain in 1977. They weren't the only punk rockers - a number of acts had been inspired by a Ramones performance on July 4, 1976, at London's Roundhouse - but they quickly became the most infamous.
The group's "God Save the Queen" was a huge hit despite the BBC's refusal to play the song.
The group crumbled amid arguments and accusations - some aimed at McLaren - and McLaren went on to manage Bow Wow Wow. He also created a handful of well-reviewed albums, notably the mixed-genre works "Duck Rock" and "Fans."