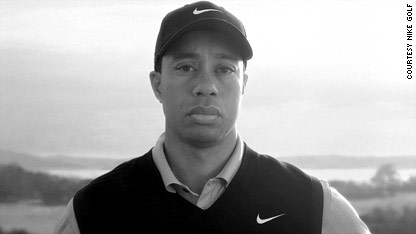 CNN Entertainment received a statement from Nike Golf regarding Tiger Woods' controversial ad.
"We support Tiger and his family. As he returns to competitive golf, the ad addresses his time away from the game using the powerful words of his father."
The 30-second spot debuted on ESPN and The Golf Channel at 6 p.m. E.T. on Wednesday, April 7, 2010. The ad will air up until 4 p.m. E.T. on Thursday, April 8th.
To view the ad visit www.youtube.com/nikegolf