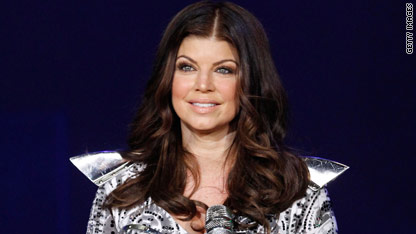 Fergie said she knows it's impossible to look perfect all the time, but there's no harm in trying.
The Black Eyes Peas singer and ELLE's May cover girl told the magazine she pretends that french fries are poison.
"I'm not going to lie: There are times I play mind tricks on myself," she said.
"With desserts, I'll let myself have just one bite, but I'll look like a freak when I'm eating it, like when I did Duncan Hines commercials as a kid, just savoring every morsel."
Fergie, a self proclaimed romantic, also opened up about her relationship with hubby Josh Duhamel, and how she continues to fall "deeper" in love with him.
"You come to know each other a lot better, you grow together, and it makes you love each other that much deeper," she said.