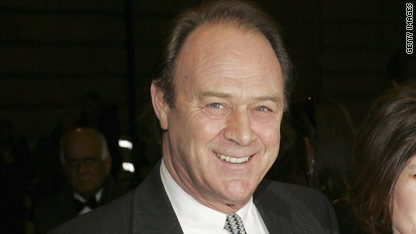 testing captions
(CNN) - Actor Christopher Cazenove died in a London hospital after a month-long battle with a blood infection Wednesday, his family said.
Cazenove was best known for the role of Ben Carrington on TV's "Dynasty," although he appeared on hundreds of television shows over the past four decades.
His death came one week after that of John Forsythe, who played his nemesis on the 1980s prime-time soap opera.
Cazenove, a British-born actor, contracted septicemia in late February, said a statement from his partner, Isabel Davis, and family.
"Despite a valiant fight and the untiring efforts of the wonderful team at St Thomas', he was eventually overwhelmed," the statement said.
Before "Dynasty," Cazenove was well known in the United Kingdom for playing Charles Haslemere in the British series "The Duchess of Duke Street."
He was 66, according to the Internet Movie Database.
- CNN's Jack Hannah contributed to this report.