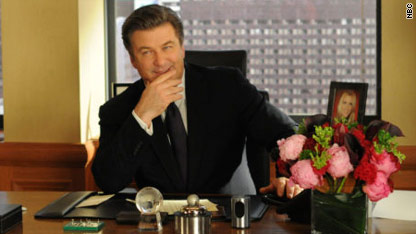 Move over Comcast, there's a new provider in town - well, kind of.
Kabletown, the Pennsylvania based company that bought NBC from Jack Donaghy's (Alec Baldwin) beloved General Electric on "30 Rock," is no longer just a hilarious storyline.
It's a hilarious web site, too.
NBC has launched Kabletown.com, an in-universe site for Kabletown, which is spelled with a "K" "because K stands for the "Kindness we show our customers, the Keen interest we take in their needs and because Cabletown with a C was already the name of a store that sold cable knit sweaters and legal said we had to spell it with a K."
Even Liz Lemon's (Tina Fey) parents are Kabletown subscribers, "down in Pennsylvania."
And thanks to Kabletown, the pioneer of his and hers cable, women can come home after "a long day at work, or at the grocery store or lunching with other real housewives" and tune in to an attractive man telling her exactly what she wants to hear, for the low price of $12.99.
Take your pick: "I'm listening, patiently," "How was your day?" or, maybe, "She's clearly jealous of you" will do the trick.
And for the men - sit back and enjoy titles such as "The Hind Side" or "The Pert Knockers."
Thank you, NBC.