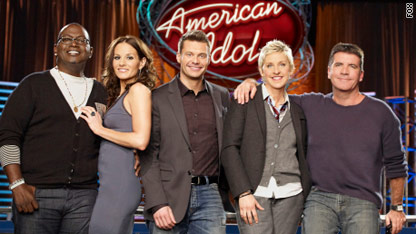 Who goes home tonight?
I have predicted Andrew Garcia, but you never know. The show just started, and I like tonight's intro with the glimpses back.
I also have Big Mike Lynche's little "heeeeee" stuck in my head. Seacrest says to prepare ourselves for a surprise or two. Uh oh.
And we are off!