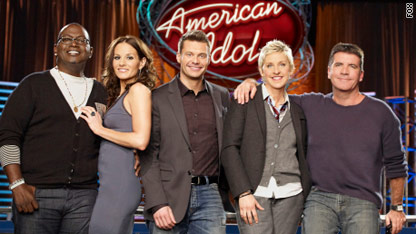 I can't imagine more of an opportunity to be snarky than tonight's Lennon-McCartney songbook theme.
Last week's ousted contestant, Didi Benami, reportedly has been slamming the judges for their inconsistent critiques, and I have to say that I am with her on that. Be original, but don't make  it too much your own, etc.
The show just started, and Ryan Seacrest is in the control room. This whole backstage thing is cool, but could get old real quick.
Could the judges be dressed any crazier?
Here we go!