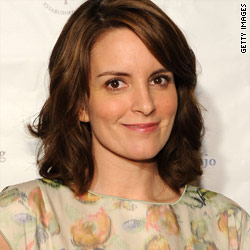 Tina Fey's Sarah Palin impersonation isn't for the history books just yet.
Fey told the U.K. paper the Telegraph that she'll likely have to warm up her version of an Alaskan accent for a Palin reprisal on "Saturday Night Live."
"I haven't been watching her on television lately because I've been working on "30 Rock," but I'm doing another "Saturday Night Live" next month and I'm sure we'll be trying to write something about her," Fey said.
In case you slept through 2009, or just want to relive the memory for old times sake, watch Fey's "Palin" take on Amy Pohler's "Hillary Clinton" here.