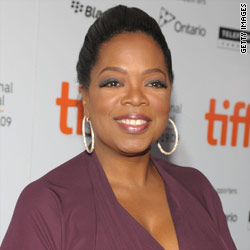 Queen of Talk Oprah Winfrey will set the stage for Rielle Hunter - John Edwards' former mistress - to give her first televised interview, CNN has confirmed.
While there have been reports that the interview will air sometime in May, a spokeswoman for the Oprah Winfrey show said that a specific date for the upcoming show has not been set yet.
Last May, Edwards' wife Elizabeth talked to Winfrey about her husband's infidelity and her battle with cancer. When Winfrey asked Elizabeth whether or not she still loved her husband, she responded, "It's complicated." The couple have since separated.