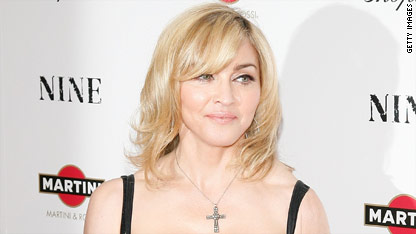 The children of Malawi have the strength to save the country, "they just need to be given the tools," Madonna wrote in her blog Monday. The singer traveled to Malawi this week to begin laying a foundation - literally - for the Raising Malawi Academy for Girls.
"Tomorrow the brick I will lay is not just the bedrock to a school - it is the foundation for our shared future," she wrote.
The academy, funded by Madonna's charity, will "educate, protect and empower 450 young girls who are Malawi's hope for the future."
Madonna's four children, two of which she adopted from Malawi, were with her.