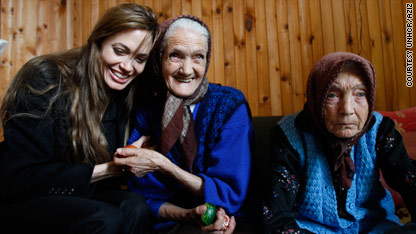 Angelina Jolie took a break from filming her latest movie to visit Bosnia on Monday, April 5, with her partner Brad Pitt.
More than 113,000 Bosnians and 7,000 refugees from Croatia are still affected by the war for independence from Yugoslavia that ended more than 14 years ago, according to the UN Refugee Agency UNHCR.
Jolie and Pitt visited a collective center in Gorazde where many displaced families live in "appalling conditions." These conditions include a lack of basic amenities, like running water, says the UNHCR.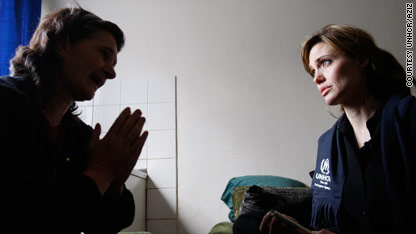 "After seeing these people and hearing their stories, I cannot overemphasize the need to focus on the well being of the most vulnerable individuals of the population," Jolie said in a UNHCR press release. "By ending displacement and ensuring quality of life, we can help to promote progress and long-term stability."
Jolie is a UNHCR Goodwill Ambassador, and said she hopes to return to the country soon to meet with political leaders to discuss possible solutions.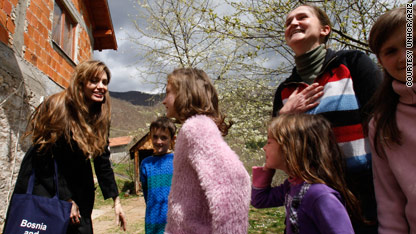 "I hope we can find solutions for the remaining tens of thousands of displaced people," Jolie said. "Only then can we really close one of the most tragic chapters in modern history."