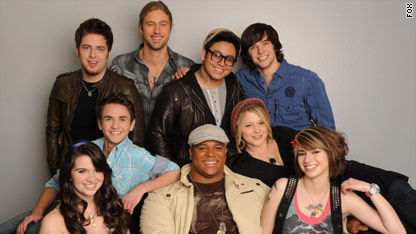 I am very suspicious of Tuesday night's "American Idol."
There has been no announcement of who, if anyone, will be acting as a mentor for the Top 9 when they take on the songs of John Lennon and Paul McCartney. It makes me wonder if Sir Paul is going to pop up, or maybe Ringo Starr who released a new album not very long ago (McCartney released a live album in 2009).
How cool would it be to have the group mentored by a Beatle? They would be such a lucky bunch and I imagine that they will all freak out if that's the case.
We will just have to wait and see!