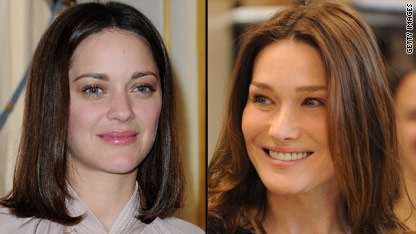 Rumors that Marion Cotillard would be replacing Carla Bruni-Sarkozy, the French president's wife, in the next Woody Allen film are untrue, according to Allen's rep.
The yet unnamed movie is due to start shooting in Paris, France, this summer. Bruni is an Italian ex-model and will still be playing a part in the movie. Oscar winner Cotillard, who is French, will also have a role in the film, the rep says.
According to IMDB.com, Rachel McAdams and Owen Wilson will appear in the summer project as well.